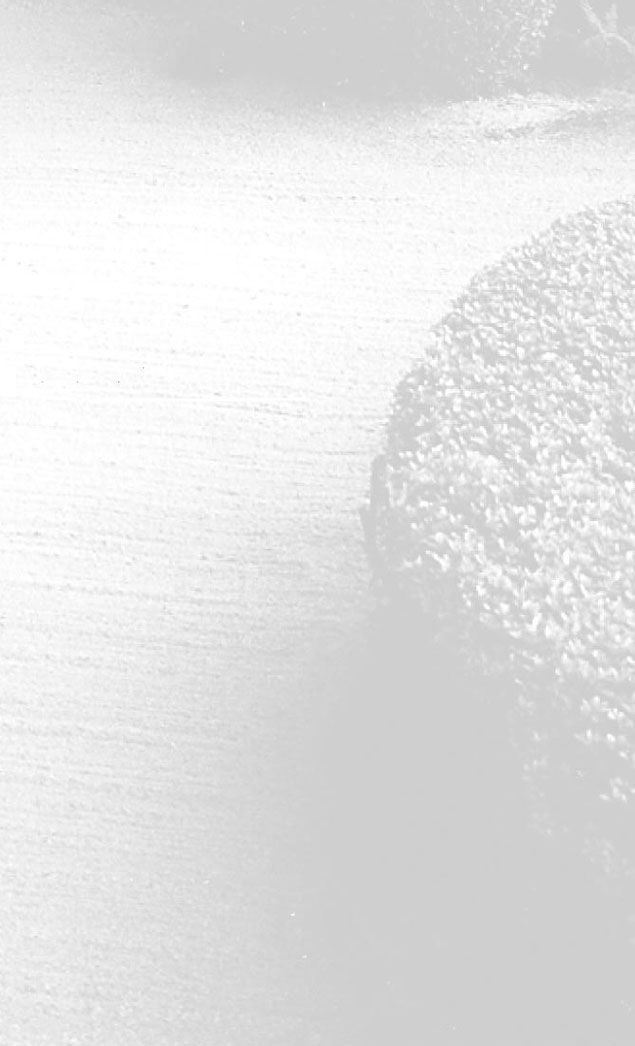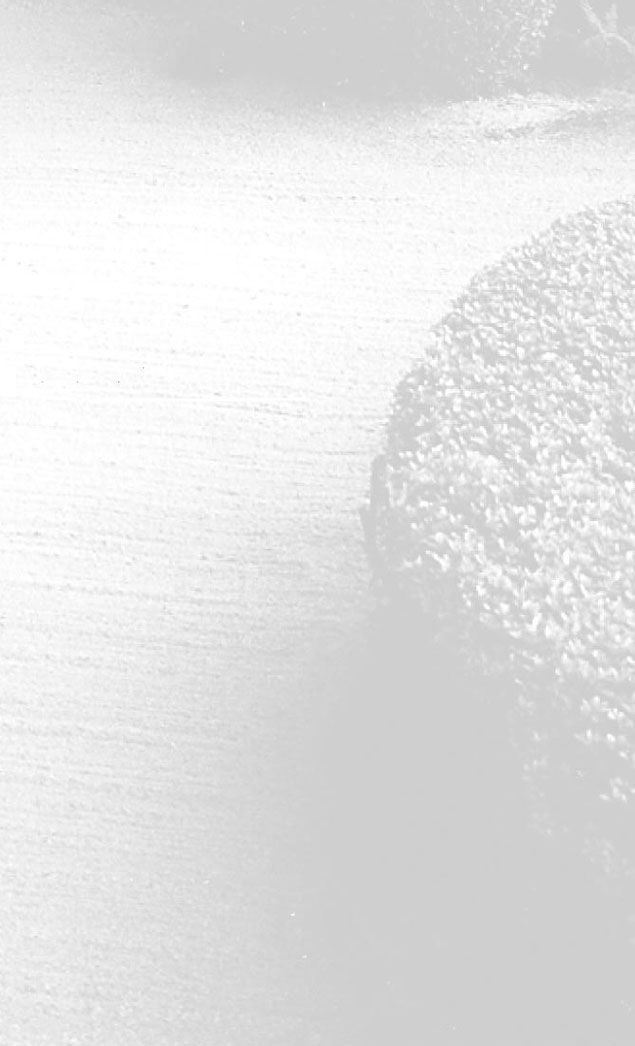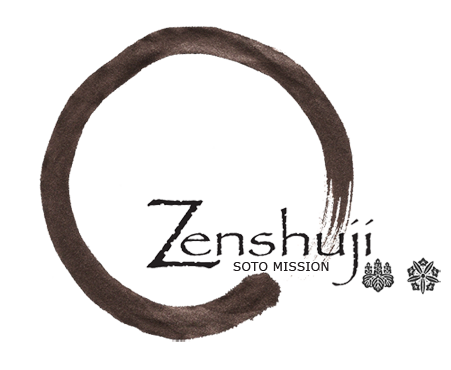 Archives:
(PDF file, 3.3mb)
(PDF file, 4.7mb)
A DAY OF ZAZEN: One Day of Sitting Meditation
The Zazenkai is delighted to announce that our second one-day
sitting, "A Day of Zazen", will be held on Sunday, June 6th, from
7:10am to 5:10 pm. It will include 8 periods of zazen, a Dharma talk
by Daigaku Sokan, breakfast, lunch, and so on. Please see the flyer
for a more detailed schedule. From now on, we are planning to have
"A Day of Zazen" every month. We look forward to seeing you all there.
The next One Day Sitting will be on July 25th. Please mark your calendar.
NEED WHITE ELEPHANT ITEMS!
Our 'White Elephant Booth' is a huge success during the Obon/Carnival. It is due to the generosity of the PRACTICALLY NEW ITEMS or VERY GOOD CONDITION ITEMS that you donate. Please search your closets and garage for those items you used just several times and do not plan to use again. There are people looking for a great bargain and we want them to come and buy. Please bring your donated items to the temple and label it 'For White Elephant' or 'Ms. Soo Hoo'.
Remember, it is time for SPRING CLEANING. Let's start NOW because Obon is just around the corner. If you have any questions, Ms. Soo Hoo can be contacted @ Zenshuji on Tuesdays @ 213-624-8658.
LABCC SUMMER CAMP & OBON
The LABCC (Los Angeles Buddhist Church Confederation) Summer Camp is around the corner. This is a wonderful experience for our youths to socialize with other youths and enrich their awareness of Buddhism. My own children attended for several years and talk about their great experiences. They still maintain the friendship they developed at camp and how it carried into their sports life as young adults. They also mentioned how proud they were of the various beaded 'Jyuzus' (yes, more then one, two, or three) they made in arts & crafts.
It is well supervised and Rev. Kojima attends for several days to check on our youths. If you are interested in sending your child, please contact Rev. Kojima as soon as possible. This year the space is set for 170 campers from all the local Buddhist Churches.
Obon/Carnival is around the corner and your help is greatly needed. We need the Young Adult Buddhist members to come out and help with the Chochin hanging, the hanging lanterns in the Hondo, the booth set up and food preparation. Last year's Team work was awesome and we hope to see this happened again this year.
We hope that all the organizations and families are returning with their fantastic food booths. Like in the past, we are asking all organizations to make sure your food and supplies are ordered through Mrs. Miyoko Mura as soon as possible. If your group is getting their own food/supplies you still need to let Mrs. Mura know.
If you have any questions or want to offer your help, please call Rev. Kojima or Mrs. Mura (on Tuesdays) @ 213-624-8658 or Carolyn Abe Hashiba @ 714-539-1453 or any Board Members.
Carolyn Abe Hashiba
President
Zenshuji Soto Mission of Los Angeles is pleased to announce the Zenshuji 52nd Annual Obon Carnival will be held on July 10th and 11th, from 11am to 8pm. This family event will include traditional Japanese cultural exhibitions, food and entertainment such as:
* Ikebana (Flower Arrangement) Exhibits
* Tea Ceremony Demonstrations
* Taiko Drumming (Zendeko)
* Children's Games
* Raffles
* White Elephant Sale
* Kenpo Karate Demonstrations
* Folk Dances (Bon-Odori, etc)
* Live Performances (Talent Show, Random Ninjas and more!)
* Delicious Food (Ikayaki, Takoyaki, Teriyaki Beef, Udon, Home-
Baked Goods)
And * OBON Service at 1:30pm both days.
Admission is free and open to the public. Cash only for the food. Come back to this page for the updated parking information and performance schedules.
ZENSHUJI 52ND ANNUAL OBON FESTIVAL - JULY 10TH & 11th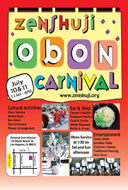 Click on the image
to enlarge